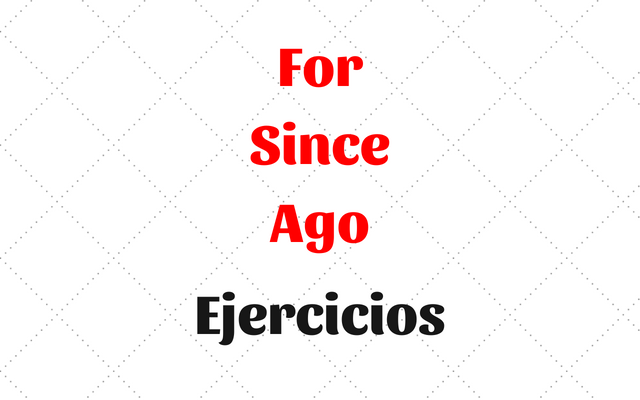 1- Completa usando For – Since – Ago
a) I have been here ??????? this morning.
b) Last time I saw you, it was 8 eight years ???????.
c) Tom has been working in the restaurant ??????? two years.
d) They were married ??????? 25 years.
e) James has been my friend ??????? we were children.
f) I don't know why she didn't win, she practiced ??????? weeks.
g) Two months ??????? I applied for the job and still haven't received any news about it. .
h) We are coming to this city on our vacations ??????? 2007.
2- Ordena las siguientes oraciones
3- Contesta las siguientes preguntas usando For – Since – Ago.
a) When did graduate from college? (a year)
I graduated a year ago.
4- Traduce al Inglés
Ahora, practica Prefijos en inglés ◄◄
Terminan aquí los ejercicios de for, since y ago. Muchas gracias por su visita.