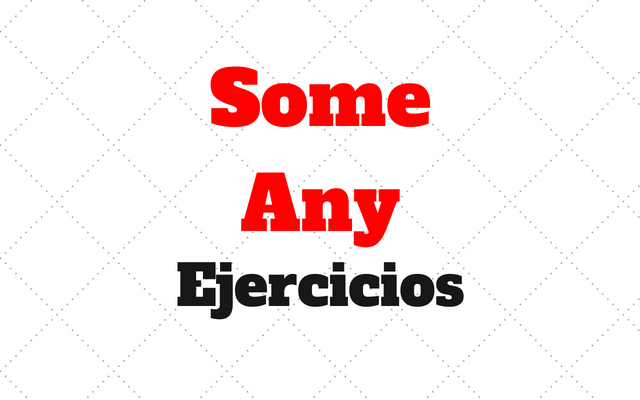 Las palabras Some y Any se usan cuando el hablante no puede, necesita o desea especificar un número o una cantidad exacta ya sea sobre objetos contables o incontables.
1- Completa las siguientes oraciones usando

some

o

any

.
a) I don't need ??????? help.
b) ??????? people think they deserve everything.
c) Do you have ??????? advice to share?
d) Would you like ??????? coffee?
e) They didn't receive ??????? instructions, so it's not their fault.
f) Is there ??????? other question?
g) Could you give me ??????? help?
h) They presented ??????? new issues to discuss.
2- Contesta las preguntas de manera afirmativa y negativa. Como en el modelo.
Ejemplo:
– Does she have any problem?
Yes, she has some. / No, she doesn't have any.
3- Pasa de afirmativo a negativo.
4- Completa usando anything / something / anybody / somebody