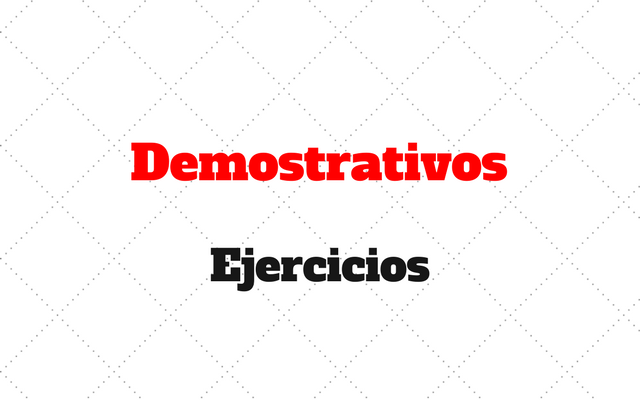 Los usamos para señalar personas y cosas. This y that son singulares. Those y these son plurales. Los usamos como determinantes y pronombres.
1) Completa las siguientes oraciones usando demostrativos.
a) Who are ?????? people over there?
b) ?????? oranges are really sweet.
c) Don't do ??????, do that.
d) Come here, and look at ?????? pictures.
e) ?????? products are better than these.
f) ?????? crazy-looking people here are my friends.
g) Good morning everybody, follow me ?????? way, please.
h) Can you bring me ?????? book, please?
2) Traduce al inglés.
3) Cambia las siguientes de singular a plural.
4) Coloque en el orden correcto.
Ahora, practica Verbo TO BE ◄◄
Terminan aquí los ejercicios con demostrativos these, those, this y that. Muchas gracias por su visita.