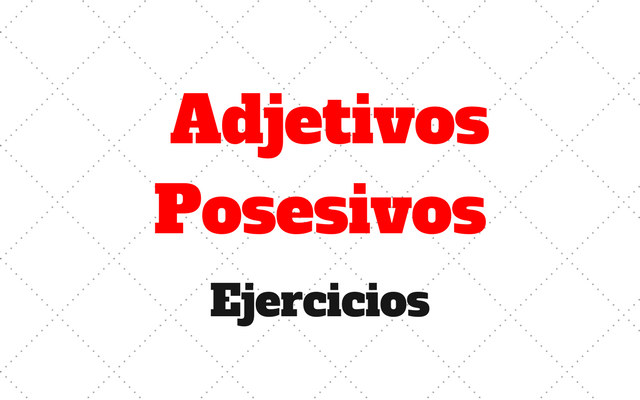 En inglés indican a quién le pertenece el sustantivo, que generalmente ubicado detrás de ellos. Es decir, preceden al sustantivo al cual hacen referencia.
1) Complete usando los adjetivos posesivos correctos.
( Her – Your – Its – His – Their – My – Its – Our )
a) Julia works here. ??????? office is on the second floor.
b) I don't like yoghurt. ??????? flavor is sour.
c) My brother is a political adviser. ??????? job is very stressful.
d) Alice and Tessa buy ??????? clothes in a very expensive store.
e) I don't like ??????? own hair.
f) The computer saves information in ??????? internal memory.
g) Did you bring ??????? own tools?
h) We cannot invite all ??????? friends to the wedding. It's too expensive.
2) Ordena las siguientes oraciones.
a) car/ to/ want/ buy/ I/ your/ .
I want to buy your car.